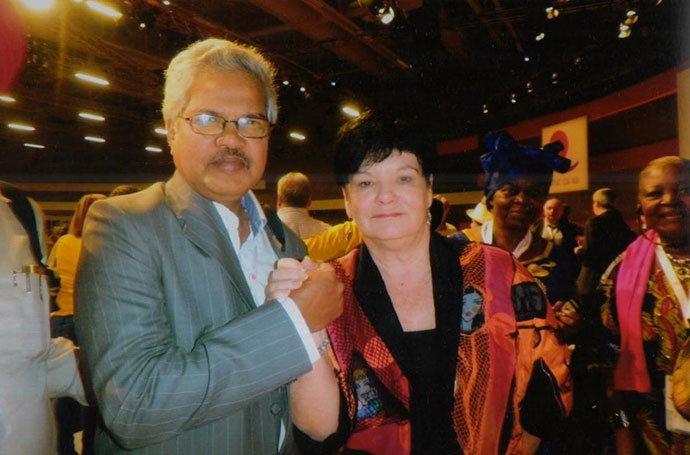 N Kankarao President CFTUI with Sharan Burrow Gen Secretary ITUC at Berlin ITUC Congress 2014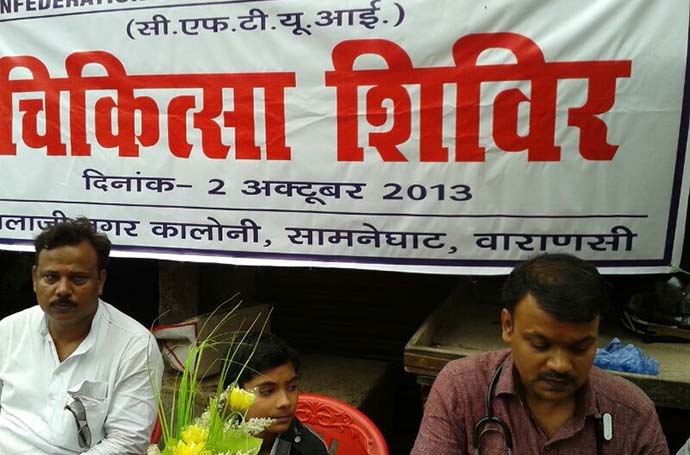 CFTUI , UP unit conducted a day long medical camp at Varanasi for the local labourers and their families.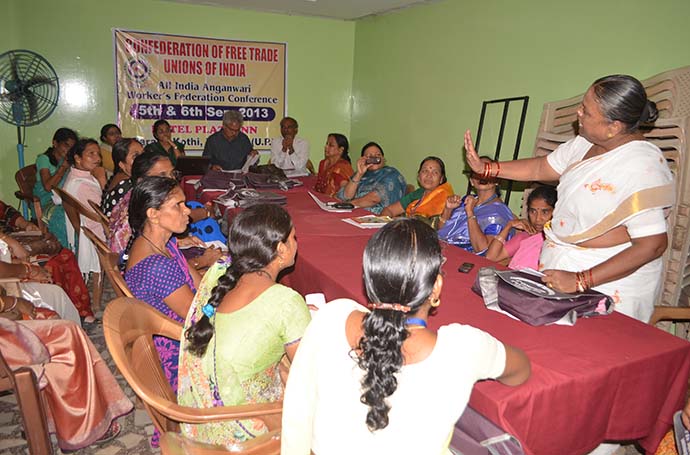 All India Anganwari Worker's Federation Conference address by. Ms. Lata More Asst. General Secretory, CFTUI.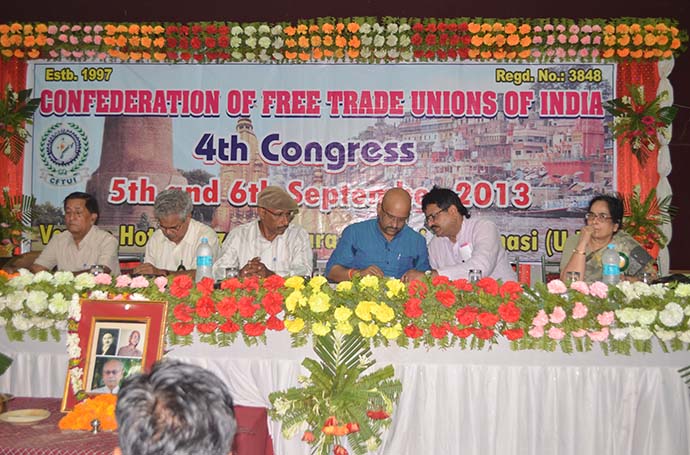 4th Congress of CFTUI held at Varanasi on 5th and 6th September 2013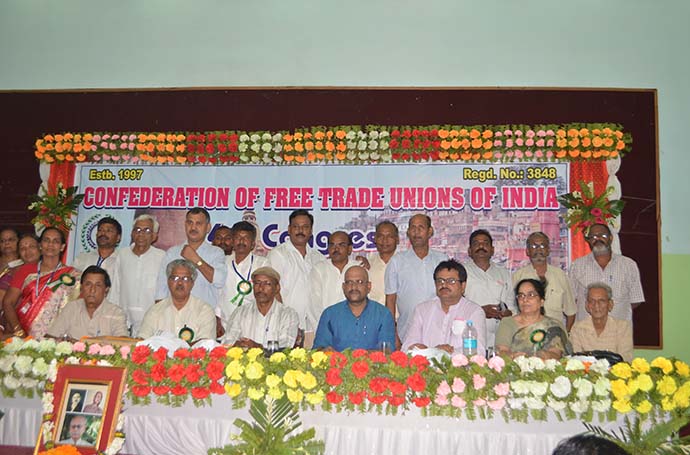 Elected office bearer at 4th Congress of CFTUI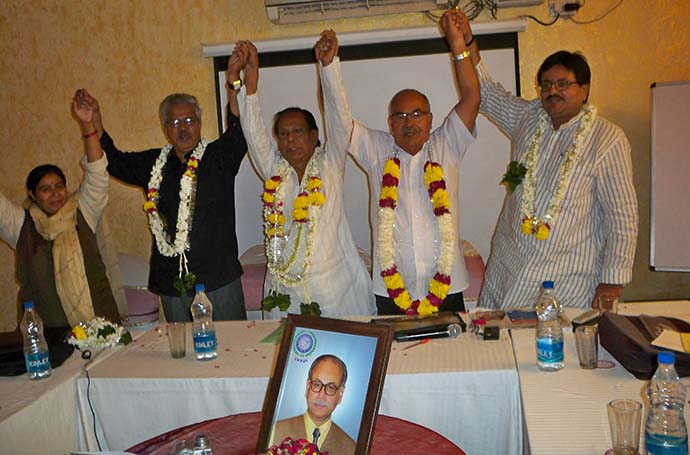 Indian Confederation of Labour (ICL) merged with CFTUI with its 4,00,000 members on 2nd October 2013 at New Delhi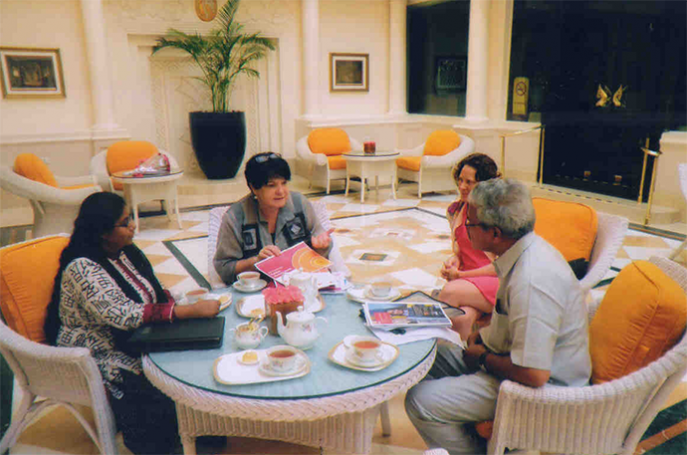 CFTUI General Secretary N. Kanaka Rao had meeting with General Secretary ITUC on 2th August - 2013 at New Delhi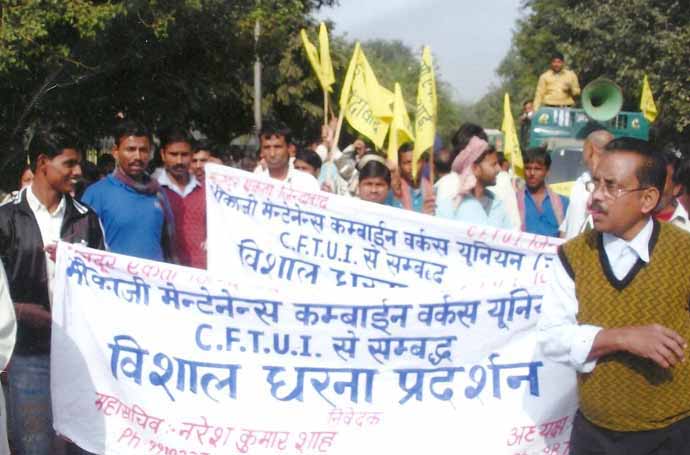 CFTUI Trade Unions at Delhi jointly Demonstrated before Delhi Secretariat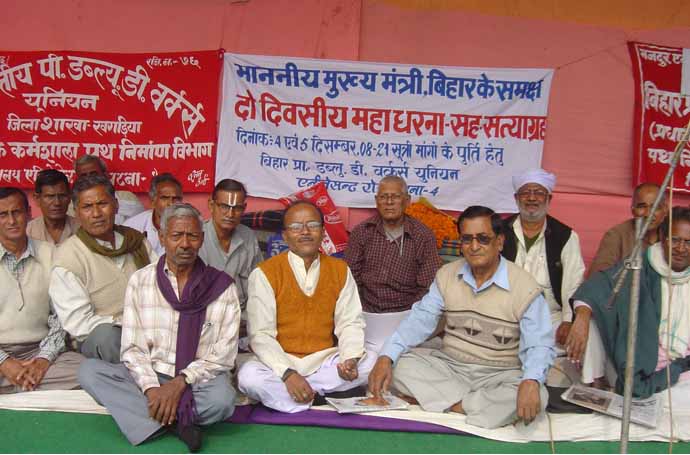 Bihar PWD Works Union on Demonstration for their Demands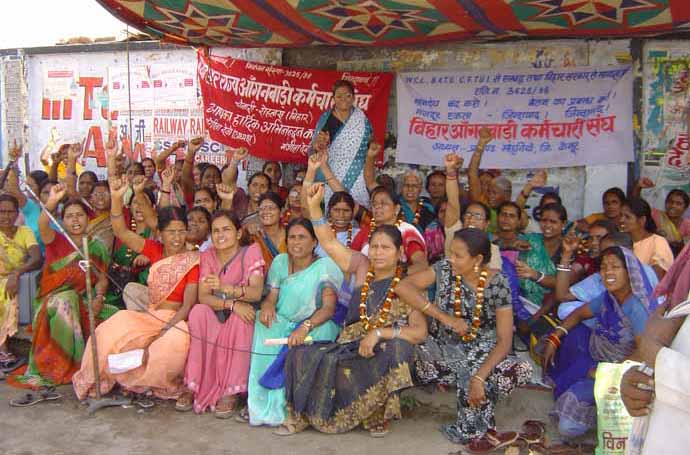 Aganbari workers demonstration at Patna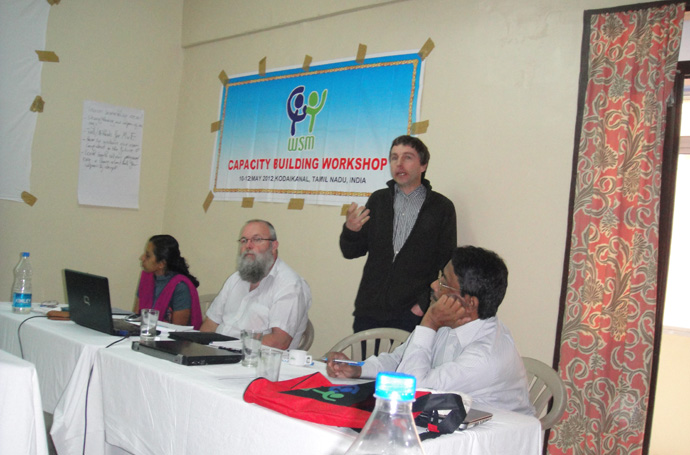 Mr. San Yan Oneyalle of HIVA, Belgium is addressing a seminr at kodaicanal on 11th May 2012 organised by WSM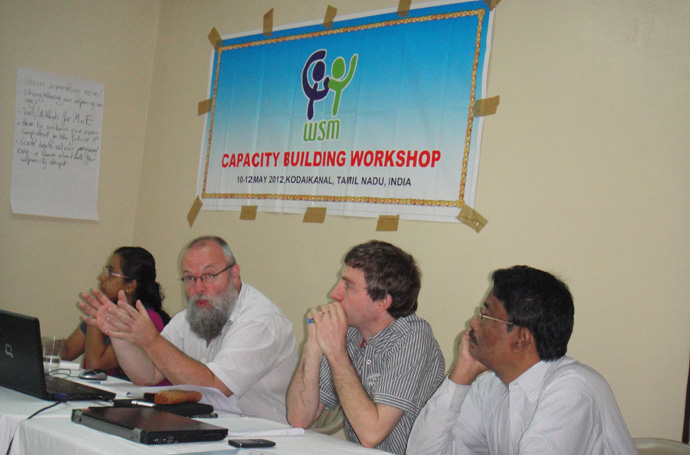 Jef Van Hecken (2nd from left) Coordinator of WSM for ASIA is addressing a seminar at Kodai Kanal in India. (to his right) Francina Vergies and (to his left) Jan, Belgium and Tariq Ujjaman of SAPRODEW
Dedicated to workers cause.
C.F.T.U.I. is an umbrella organization of Trade Unions, Trade Federations, Associations, Societies and other organizations of India, dedicated towards welfare and development of the society in general and workers in particular.